It's time to transfer your focus to what you are happy to do and let machine handle the repetitive work for you
Grow yourself at exponential speed with machine learning, Natural Language Processing, Deep Neural Network, and your private data center. All these  are all created seamlessly in our products to help you taste the high speed driving in spiritual dimension.
Individual search engine
As the first individual search engine created in the world, BrainAtom search engine uses unique algorithm to help user reach the essential information relevant to what you want to find in high speed. Unlike other traditional search engines, the information user searches is customized by hime or autonomously learned by our system. This makes it possible user does not have to do massive reading over the search results. And the search results are evaluated and sorted according to the relevant degree.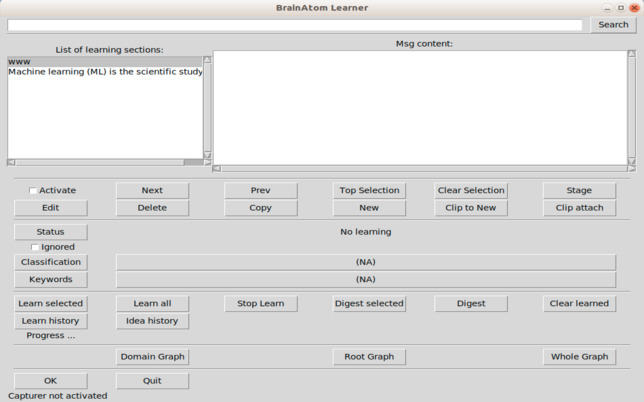 Autonomous learning
Once you tell us what is your interest, and our software will be using the natural language processing algorithm and deep neural network to analyze the information embedded. User could get the keywords extracted for the information, and the more important is: the information will be classified and arranged according to structure of human knowledge. This make it possible for you to become very knowledgeable in anything in a short time. Then imagination is the limit.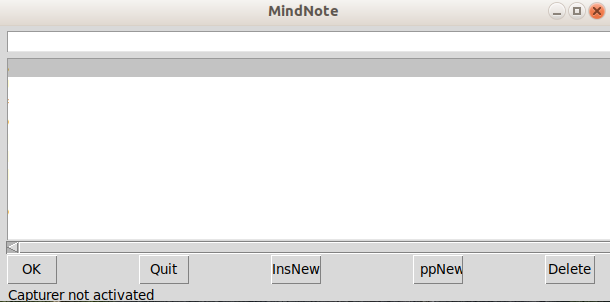 IDEA HUNTER
To give you the best user experience as we can, we create the idea hunter. You could use your mouse gesture to describe what is your interest and we will incorporate it into your data center. It is also convenient to use short ways to mark new ideas. Later, when you have time, you could trigger the learning system for each idea.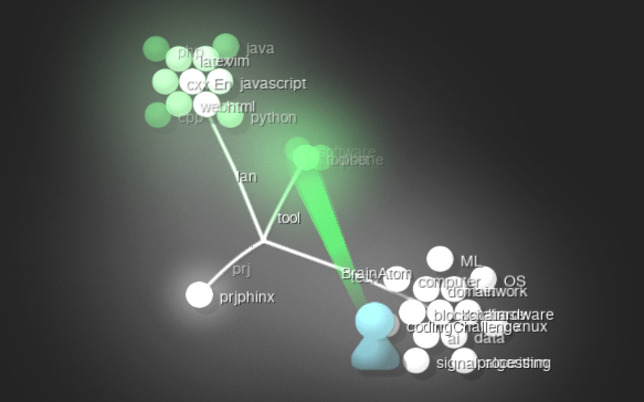 personal data center
Having a personal data center enables you to maintain a high momentum even you are offline. The knowledge graph accumulated represents your personal achievement in your life journey. Every insightful, shining point you created and found could be shared to another person for just a few seconds. Once you have all the knowledge in the data center, it is hard to image what you can not achieve.
The first individual search engine and autonomous learning system in the world is created by BrainAtom Which use a suit of unique algorithm to reach unlimited depth in classification of natural language processing.
When all the product elements are all at your hands, you could: